To find the most relevant journal, please insert appropriate keyword to facilitate search.
---
Search Results: D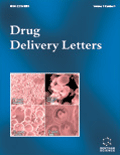 Drug Delivery Letters
ISSN: 2210-3031 (Online)
eISSN: 2210-304X (Print)
Drug Delivery Letters publishes short papers and mini-reviews in all important aspects of drug delivery, gene delivery, and drug targeting. Short papers report seminal results and research approaching conclusion of importance in the field. The journals' scope covers all the basic and applied research in drug delivery and targeting at molecular and cellular levels and novel delivery systems. The manuscript submission process is fully electronic to ensure rapid publication of research results.
---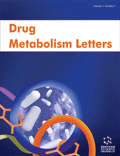 Drug Metabolism Letters
ISSN: 1872-3128 (Online)
eISSN: 1874-0758 (Print)
Drug Metabolism Letters publishes letters, original research articles, mini-reviews, thematic issues based on mini-reviews and letters, commentaries, technical notes and drug clinical trial studies on major advances in all areas of drug metabolism and disposition. In vitro systems including CYP-450; enzyme induction and inhibition; drug-drug interactions and enzyme kinetics; pharmacokinetics, toxicokinetics, species scaling and extrapolations; P-glycoprotein and transport carriers; target organ toxicity and interindividual variability; drug metabolism and disposition studies; extrahepatic metabolism; phase I and phase II metabolism; bioactivation; recent developments for the identification of drug metabolites, reactive intermediate and glutathione conjugates.
---