To find the most relevant journal, please insert appropriate keyword to facilitate search.
---
Search Results: S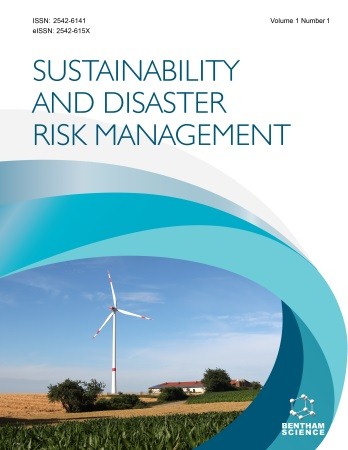 Sustainability and Disaster Risk Management
ISSN: 2542-6141 (Online)
eISSN: 2542-615X (Print)
Sustainability and Disaster Risk Management Journal is a peer-reviewed semi-annual journal with a focus on all areas of environmental sustainability, disaster risk reduction and management, decision and policy making and management. The journal will publish original research and review articles. Guest edited thematic issues are also welcomed and highly encouraged. The journal aims to bring key stakeholders in managing the environment and disasters from academia, government, and industry to share their knowledge and views on how to build a resilient society through publishing of high quality research that will have both decision making and policy implications. It aims to publish articles that deal with both natural and man-made disasters that ultimately affect the environment and our quality of life. The journal adopts a flexible approach to research methodology thus underscoring the interdisciplinary nature of the field. Thus, there is flexibility in the methods that are used provided that the generated outcomes can be generalized to a wider population. In addition to publishing academic research, the journal also seeks to publish thought provoking articles that may be of general interest and attract wider readership. Articles published in the journal will advance knowledge on disaster prevention, mitigation, preparedness, vulnerability, risk management, policy implications, environmental sustainability, and the association between disasters and the natural environment. The focus is multifold because environmental sustainability practices can in fact, help to reduce some of the anthropogenic causes of climate change which invariably may lead to natural disasters such as flooding, earthquakes, tsunamis, drought, deforestation, desertification, loss of biodiversity, and so on. By bringing environmental sustainability and disaster risk reduction together in one journal, we offer policy and decision makers the opportunity to benefit from best practices to make informed policies and decisions. Prevention, mitigation and preparedness are key in reducing the adverse effects of disasters. These activities help in reducing the risk of environmental hazards and in building societal resilience. Thus, effective management of disasters whether natural or anthropogenic requires a broader view of environmental sustainability practices. The journal will therefore seek articles that will develop a strong association between disasters and environmental sustainability. Thus, a more holistic approach is required in managing disasters and the environment.
---