To find the most relevant journal, please insert appropriate keyword to facilitate search.
---
Search Results: toaej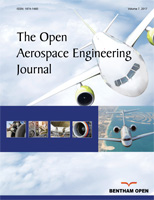 The Open Aerospace Engineering Journal
ISSN: 1874-1460 (Print)

The Open Aerospace Engineering Journal is an Open Access online journal, which research articles, reviews, letters and guest edited single topic issues in recent advances in aerospace engineering. The journal covers the topics related to aerodynamics, computational fluid dynamics, wind tunnel testing of buildings and structures, aerospace structures and materials, composite materials, dynamics and control, real-time data acquisition, space engineering and construction, lunar base construction, field and remote sensing and robotics. The Open Aerospace Engineering Journal, a peer reviewed journal, is an important and reliable source of current information on developments in the field. The emphasis will be on publishing quality articles rapidly and freely available worldwide.
---