To find the most relevant journal, please insert appropriate keyword to facilitate search.
---
Search Results: tobej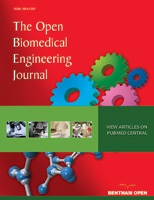 The Open Biomedical Engineering Journal
ISSN: 1874-1207

The Open Biomedical Engineering Journal is an Open Access online journal which publishes original research articles, reviews, letters and guest edited single topic issues in all areas of biomedical engineering. The journal focuses on the original high-quality multidisciplinary research in the field of biosystems, including biomedical modeling; cell and tissue engineering for repair medicine; biomeasurements, biosignal processing and biosensing systems; artificial and bioartificial organs; biomaterials; biomechanics and rehabilitation, medical information systems and neuronal networks; brain-computer interfaces, communication technologies in medicine, medical imaging including brain functional magnetic resonance imaging (fMRI), genome analysis, medical physics, bioinformatics, biophotonics and optical tomography. The Open Biomedical Engineering Journal, a peer reviewed journal, is an important and reliable source of current information on developments in the field. The emphasis will be on publishing quality articles rapidly and freely available to researchers worldwide.
---