To find the most relevant journal, please insert appropriate keyword to facilitate search.
---
Search Results: tocovidj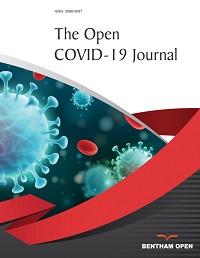 The Open COVID Journal
ISSN: 2666-9587

The Open COVID-19 Journal
is an Open Access journal, which publishes original research articles, letters, reviews/mini-reviews, case studies, clinical trial and guest edited thematic issues on all aspects of coronaviruses such as their origins, types, their biology, transmission, pathogenesis, demographic, clinical and genomic characteristics. It will also cover the associated challenges for their treatment, control strategies and prevention of Coronavirus Disease 2019 (COVID-19).
The Open COVID-19 Journal, a peer-reviewed journal, is an important and reliable source of current information on developments in the field. Emphasis is placed on publishing quality papers, making them freely available to researchers worldwide.
---