To find the most relevant journal, please insert appropriate keyword to facilitate search.
---
Search Results: tomicroj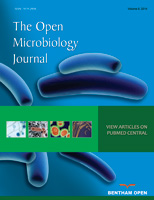 The Open Microbiology Journal
ISSN: 1874-2858

The Open Microbiology Journal
is a peer-reviewed open access journal which publishes research articles, reviews/mini-reviews, case studies, guest edited thematic issues and short communications/letters covering theoretical and practical aspects of Microbial systematics, evolutionary microbiology, immunology, virology, parasitology , bacteriology, mycology, phycology, protozoology, microbial ecology, molecular biology, microbial physiology, biochemistry, microbial pathogenesis, host-microbe interaction, systems microbiology, synthetic microbiology, bioinformatics.
The Open Microbiology Journal
, a peer-reviewed journal, is an important and reliable source of current information on developments in the field. The emphasis will be on publishing quality papers rapidly and freely available to researchers worldwide.
---